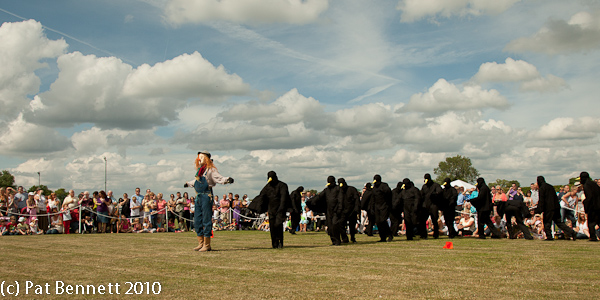 A traditional dance performed at the village fair by the men of the village. In the 20th century, it was last performed in 1972, but in 2005, Fran Bennett decided to research the dance and its origins and see if it could be revived.
She found some of the original Crowmen in the village - Reg Buckley, Fred Hickson & Bob Latham. She got as much information as possible about the dance from them, and then set about organising a Crow Dance for the village fair in the summer of 2006.
The idea caught the imagination of a lot of people in the village who helped to make the idea reality. See the links above for photographs.