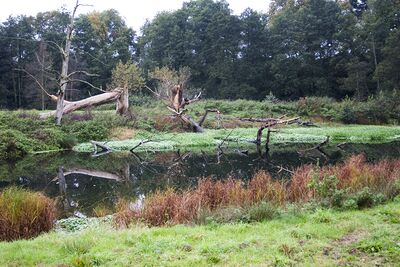 The Lock Pool
As I crossed Vale Royal locks, a kestrel flew away from the tall dead tree beside the Lock Pool, and I scanned the logs and dead branches sticking up out of the pool from the various fallen trees with my binoculars. A jewel glowed amongst the debris - a kingfisher!
Over the next few days, I spent approximately three hours at a time in my hide beside the pool, for four sessions. To my delight, I succeded in photographing the kingfisher, and also many other birds which used the pool. Here are a few of the results.
Juvenile black-headed gull

Jay

The fisherman's friend - Cormorant

Kestrel

More posing kingfisher
It took a long time to take these photographs, but if you think that requires patience, just consider the kingfisher. I was hoping to get a shot with a fish in his bill, but despite spending about 12 hours in my hide at the pool in total, I did not see him catch a fish. He was trying, but without success.
However - Fran and I walked down to the locks, hoping that she would have the opportunity of seeing the kingfisher. As we crossed the bridge over the old river, I scanned the pool with binoculars, and there was the kingfisher, battering a fish against his perch. He swallowed it, and then dived into the water a few times and preened his feathers.
So he can do it - takes patience, though. It'll take some more on my part before I have a photograph of him enjoying success.